Habitat for Humanity of St. Francois County, Inc. (HFHSFC) is a non-profit, ecumenical, Christian-based house building organization dedicated to eliminating substandard housing within St. Francois County. We are part of Habitat for Humanity International, a nonprofit ecumenical Christian housing organization. Our St. Francois County affiliate officially started in April 1998. Since then, HFHSFC has built homes in Bonne Terre, Park Hills, Desloge, Leadwood and Farmington.
We welcome all people to join us as we build simple, decent, affordable houses in partnership with those who lack adequate shelter. Our local Habitat affiliate, along with many others around the world, coordinate house building and select partner families. Habitat houses are purchased by the homeowner families. These factors make the houses affordable to low-income people worldwide.
Houses are sold to partner families at a discounted rate in order to make them more affordable.
The partner family must qualify for financing of the home through a local approved lender.
HFHSFC utilizes Missouri State AHAP Tax credits in lieu of cash paid to contractors, which helps HFHSFC reduce the upfront cost needed to build affordable homes.
Homeowners, volunteers, civic groups and organizations help build the houses under trained supervision.
Individuals, corporations, faith groups, local grant opportunities and other organizations provide financial support.
Homeowner families are chosen according to their need; their ability to repay an affordable mortgage to a local partner bank and their willingness to work in partnership with Habitat. Over 1,000,000 homes have been built around the globe. Habitat for Humanity does not discriminate according to race, religion or ethnic group.
Executive Director – Linda Dickerson-Bell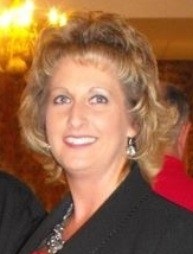 Linda Dickerson-Bell was hired in 2008 as the Executive Director for Habitat for Humanity of St. Francois County. Linda was previously responsible for building houses through the East Missouri Action Agency, Inc. Self-Help housing program and has helped Habitat for Humanity of St. Francois County grow and expand under her guidance. She is knowledgeable about construction, as well as about working with low-income families.
Board of Directors
Board members are elected for a 3-year term. They can serve for up to two terms and then they have to take a break.
President: Mary Forest
Vice Chairperson: Laurie Sundhausen
Co-Treasurer: Jim Eaton
Co-Treasurer: Gayle Woodard
Secretary: Maude Kelly
James Morgan
Barry Helm
Christopher Reyes
Laura Kirkley
Committees
Responsible to the Board are five core committees (plus a Nominating Committee). If you would be interested in joining one of these committees, call the office at 760-1702. We'll get back with you!
Family Selection Committee: recruits potential applicants including sending or giving booklet with pre-application; visits prospective families; keeps information up-to-date. See "Becoming a homeowner."
Chairperson: Laura Kirkley
Meeting time: Before Board meeting during selection times
Family Support Committee: provides families with a family partner to assist families in successful home-ownership; network with community agencies
Chairperson: Laura Kirkley
Site Selection Committee: works with families to select sites for building Habitat homes.
Chairperson: Volunteer Needed!
Building Committee: home design in partnership with families; procurement of materials; supervision of building. On each house, the Building Committee does the following:
Works with the family to determine site and floor plan
Determines materials needed
Locates materials at lowest possible cost (or even better, for free)
Locates professionals to help with certain tasks (concrete, framing supervision, plumbing, electric, HVAC, some insulation, drywall finishing, cabinets, flooring)
Helps organize work days
Supervises work days (sometimes with help from professionals)
Chairperson: Dr. David Waters
Meeting time: Weekly during the early stages of building.
Development Committee: includes volunteer coordination, fund-raising (averages $100,000/house), public relations and church relations.
The Development Committee works with other Habitat committees and the public to recruit volunteers, increase awareness, raise money, and otherwise help carry out the mission of Habitat for Humanity of St. Francois County.
There are four subcommittees of Development, and they are as follows:
Church Relations: Because Habitat for Humanity is an ecumenical, Christian housing ministry, you can imagine how important the support of our area Christians is to us. Church Relations works with local churches and religious clubs, groups and organizations to promote the "theology of the hammer" and put it into practice.
Volunteer Coordination: It takes lots of people, working very hard and working together, to make Habitat successful! Volunteer Coordination is something all committees must do to stay strong and prevent burn-out. This subcommittee of Development works with those committees to help find volunteers for particular tasks and missions.
Fund-Raising: Since each Habitat house costs approximately $55,000 to build, you can imagine how crucial it is to have dedicated house sponsors and volunteers to dream up, plan, and hold fund-raisers to make the houses happen. Habitat's Fund-Raising Subcommittee also writes grants, we do not sell tax credits however we can assist with providing information about selling existing tax credits, and organizes the Carpenter's Club.
Public Relations: Creating awareness is what Public Relations is all about. This subcommittee of Development works with local radio stations and newspapers to tell the Habitat story, recruit volunteers, and spread the word about donation, resource and volunteer opportunities. PR is responsible for the web site, news releases, the quarterly newsletter, advertising, photography, graphic design etc.
Chairperson: James Morgan
ReStore Committee: Elizabeth Holjevic and Don Adamson